The ocean graces more than 70 percent of our planet, and millions of marine species call these waters home. Whether you are a novice or an experienced snorkeler, there are plenty of places to witness enchanting underwater life. All you need is a mask, snorkel, and fins to experience the beauty of coral reefs and the intriguing creatures that thrive beneath the waves. From sharing the sea with manta rays in the Maldives, to humpback whales in the Dominican Republic, and being surrounded by vibrant schools of fish in the Caribbean.
Whether you're an avid snorkeler looking for a big adventure, or consider yourself a beginner, this list has something for everyone. Grab a mask and dive into some of the best places for snorkeling in the world.
Check out some great destinations form our review on our search feature below
DTW.partner("f7e6"); DTW.render();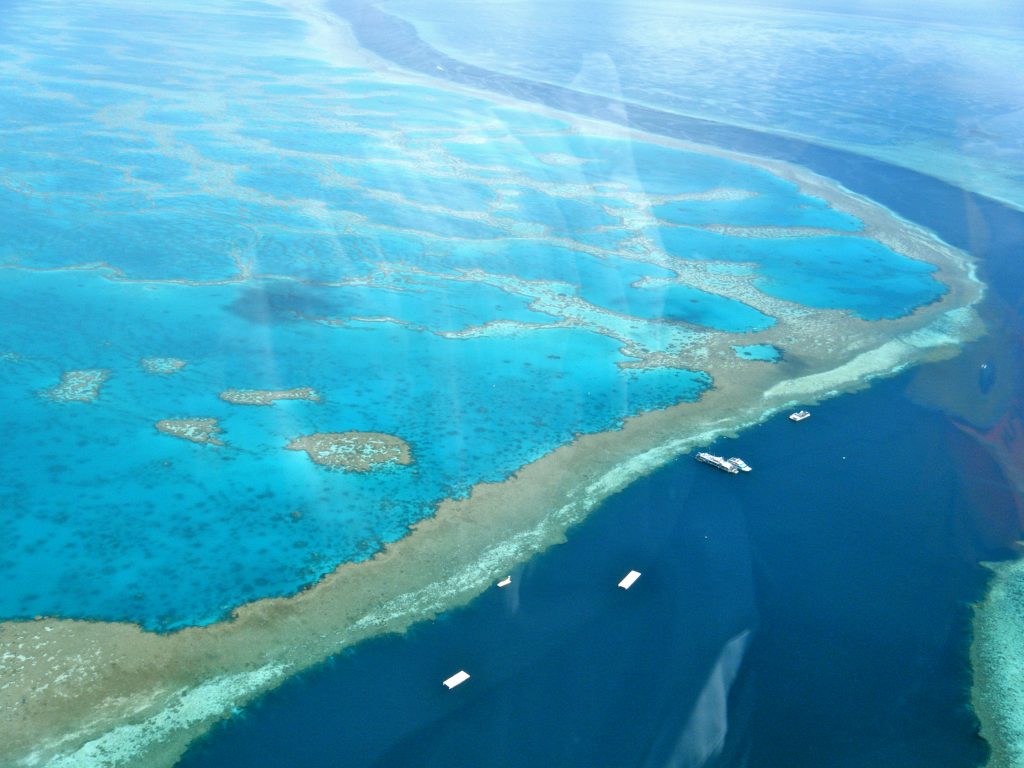 For brilliant marine life and eye-popping coral, there's nowhere better than the Great Barrier Reef. As the planet's largest reef system, the Great Barrier Reef is made up of 2,900 individual reefs and coral cays stretching 1,400 miles off the Queensland shoreline. More than a thousand fish species, along with six species of sea turtles, inhabit the reef. Warming waters are causing the coral to bleach, and scientists predict that the reef could become extinct as soon as 2050. So, take in the unmatched beauty of the Great Barrier Reef before it's too late. The best way to experience this year-round destination is on a boat tour to various spots from your basecamp in Cairns or Port Douglas.
Glovers Reef Atoll, Belize
The best snorkel reefs start shallow, and few are shallower than Glovers Reef Atoll. At low tide, coral heads pop from the sea, visible to beachgoers at the private-island. Don a mask and jump in to witness the rainbow of reds, yellows and purples of the hard and soft corals, and thriving marine life. You don't need to cover much ground to encounter diversity. Here, the best tactic is to hover above a patch of reef and check out the hundreds of species, from blenny fish, each only 3 inches long, to toadfish, a pancake-flat, whiskered bottom-dweller that betrays its hiding spots when emitting a loud croak.
Little Cayman, Cayman Islands
Despite its size (10 square miles) and population (fewer than 170 permanent residents), Little Cayman enjoys a worldwide reputation among serious divers. The island is renowned for its exceptional underwater visibility and vertigo-inducing walls, especially north-shore Bloody Bay. Dive boats flock to Three Fathom Wall, where bulbous coral heads teeming with fish rise to within 10 feet of the surface. Snorkelers are likely to encounter schools of blue tang and stoplight parrot fish, as well as hawksbill turtles and nurse sharks. 
Galápagos Islands, Ecuador
The land that inspired Charles Darwin and is famous for the hundreds of year old turtles also holds an equally or more fascinating underwater marine life. Home to Galápagos penguins, sea lions, fur seals, dolphins, orcas, humpback whales and more, this is heavenly delight for the underwater explorer. The place is awesome if you are planning a vacation with your friends and loved ones as the place is home to numerous stunning locations. This is one of the best places for snorkeling in Ecuador.
Komodo National Park, Indonesia
In the middle of the vast waters of Komodo National Park, is a tiny rock called Batu Bolong. For scuba divers, this is an absolute must-do dive site, but what are the possibilities for snorkelers? First off, it is not for the faint-hearted. Often refered to as a washing machine, Batu Balong's signature is its manic up and down currents. However, the current is what keeps this reef alive and kicking, and absolutely pumping with fish.
Layers of corals in vibrant colors spiral down as far as the eye can see, covering the walls of this vertical pinnacle drop. It's not advised to visit Batu Bolong without an experienced guide – in order to experience it safely you must arrive when the tide is just right, or you may get swept away. Without a doubt, Batu Bolong is one of the best places to snorkel and dive in the entire world.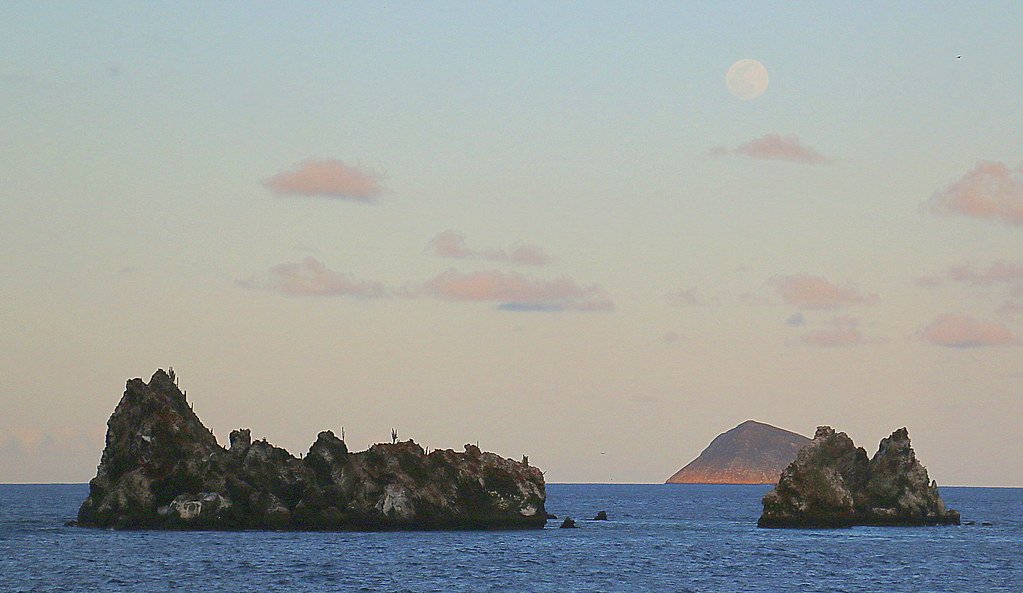 A ring of jagged rocks rise from the waters off of Floreana Island. Nicknamed the 'devils crown' due to their circular positioning and sharp edges, this formidable site was once a volcanic crater. Now, it is one of the most epic spots in the Galapagos for snorkeling, and indeed the world. Although relatively protected, there are parts of the ring which can be treacherous, as a swift current runs close to the rocks.
If you manage to hang on long enough you might get to see something amazing. Hammerheads are known to frequent here, along with White Tips, Turtles, Mantas and Spotted Eagle Rays. This, coupled with an abundance of reef fish will be a feast for your eyes. The Devils Crown is tailored towards the more experienced snorkeler due to its challenging conditions, but nonetheless it is still one of the best places to snorkel in the world!
South Ari Atoll, Maldives
The Maldives probably tops the list as one of the most tropical places on earth, but it is also one of the best beach snorkeling places in the world! This little slice of paradise is littered with hundreds of atolls dotted over crystal clear waters. The South Ari Atoll's beautiful reefs are easily some of the best in the Maldives, and indeed the Indian Ocean.
With numerous uninhabited islands, house reefs, wrecks, caves and some pretty impressive fish life it is no wonder the South Ari Atoll made it onto our list. For anyone obsessed with the ocean, snorkeling or diving with Whale Sharks is a dream come true. Whale Shark encounters are common, and the same goes for Manta Rays. The reefs here are shallow, so perfect for snorkelers!
The tiny volcanic island of Apo, with its single beachfront village is found just off the southern tip of Negros Oriental in the Philippines. Apo Island is a marine protected sanctuary, that was established in 1985 making it one of the countries top destinations for diving.
However, the shallow reefs which skirt around the island offer up some excellent snorkelling opportunities too! With over 400 different species of beautiful corals and waters teeming with marine life, it easy to understand why this little island could be one of the best places to snorkel in the world.
Sipadan, located in the Celebes Sea of Malaysia is a world-class diving destination, but it is also one of the best places to snorkel! This marine protected area includes white sand beaches, uninhabited islands, sandbars and pinnacle reefs that give snorkelers the opportunity to enjoy these rich waters just as much as divers do.
It is possible to hop on board the dive boats as snorkelers, passing sea gypsy communities and idyllic tropical waters. Expect to see Barracudas, Turtles, Bumphead Parrotfish, Giant Groupers and even the elusive Mandarin Fish!
While Philippines might not be the most popular choice but it is certainly one of the best destinations for snorkeling in the world. The archipelago comprising of 7000 islands and its surrounding waters makes for one of the most exciting and marine rich places to snorkel. Popular places for snorkeling in The Philippines include Bay of Dorsol where one can spot whale sharks and Noa Noa Island where you can see the coral reefs. Coron Bay is filled with fish and is also home to the Tubbataha reef.
In Hawaii, green sea turtles, known locally as honu, are revered, believed to be the embodiment of guardian spirits. They're also thought to be good luck — funny because they're found on every Kona beach. In the water, sightings of this reptile are super common in the town of Kailua-Kona at Kahaluu Beach Park, a tiny bay with minimal waves. Or try the site Two Step, a 30-minute drive south of town. Here, you'll meet turtles, as well as schools of yellow tang, butterfly- and surgeonfish, plus seals and dolphins. Visit here and you'll quickly learn why Hawaii offers some of the best places for snorkeling in the World.
Grand Turk and Salt Cay, Turks and Caicos Islands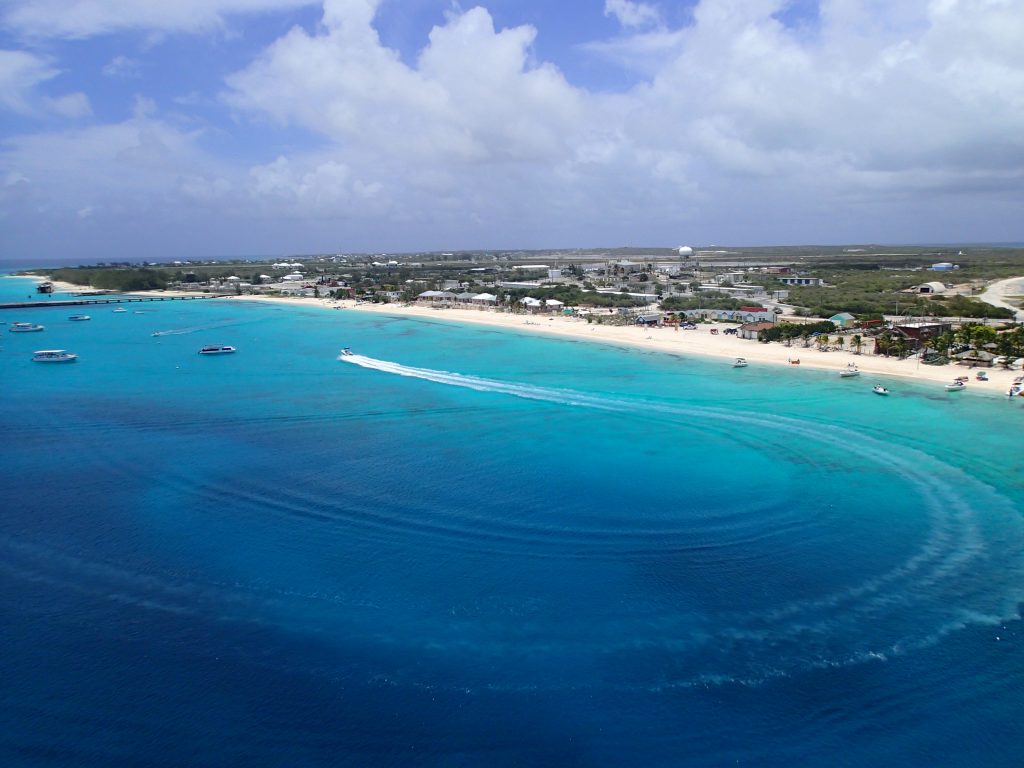 Year-round, the 100-foot in-water visibility is enough to lure snorkelers to the reefs of the Turks and Caicos Islands. Winter only sweetens the pot: December through February, scores of humpback whales come to the Caribbean to mate or give birth, and the Columbus Passage between the islands of Grand Turk and Salt Cay is on their migratory route. This stretch, shallow and warm, is an ideal training grounds for momma to teach baby about breathing and other whale-life basics — making it also ideal to behold greatness underwater.